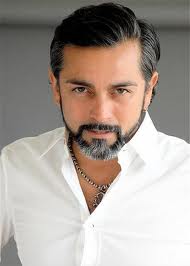 Anil Kuman plays Ruvi on The Cape.
Biography
Edit
Kumar's feature film credits include "The Ode" written by Ghalib Dhalla, which was produced by Bharat Shah, one of Bollywood's biggest producers; "Pride and Glory" written and directed by Gavin O'Connor; "The Two Faces of Janus"; "Westbank Brooklyn"; "Marmalade"; "Story of a Bad Boy"; "The Karaoke King" and "American Desi," starring opposite Rizwan Manji and Kal Penn. Kumar also co-wrote and produced the short film "The Dairy Farm: Land of Milk and Hunnies." Kumar's television credits include guest-starring roles on "Life," "Nip/Tuck," "K-Ville," "E-Ring," "Inconceivable," "Six Feet Under," "24," "JAG," "ER," "Miss Match," "Traffic," "The Agency," NBC's "Law & Order: SVU," and "Oz." Kumar has performed onstage in almost every major city in the United States. His New York City stage debut was alongside Alec Baldwin, Angela Bassett, Liev Schreiber, Michael Hall and Zach Braff in the Public Theater's production of "Macbeth" directed by George C. Wolfe. Kumar starred in Harry Kondolean's "Saved or Destroyed" at the Cleveland Public and Tom Stoppard's "Indian Ink" at ACT in San Francisco. Kumar originated the role of Mohamed and enjoyed over a two-year run in Manhattan Theater club's production of Charles Busch's smash Broadway hit "The Tale of the Allergist's Wife," alongside Linda Lavin, Valerie Harper, Michele Lee and Tony Roberts.
Kumar holds a Bachelor of Arts degree in Psychology from Kent State University and a Master of Fine Arts degree from the Professional Actor Training Program at Rutgers University. Kumar has acted in and produced several plays in New York City and Los Angeles as a founding member of East 4th Street Productions, and is currently producing and acting in the group's smash hit "Love Sucks" in Los Angeles, playing the character of Giuseppe. In addition to acting, Kumar has also written three children's books: "My Dog Fred," "I Had a Dog Named Mac," and "Fumpdidly Munkles and his Band of Rambunctious Monkeys" with his sister-in-law and illustrator/collaborator, Heather Valenzuela.
Born in Minneapolis, Minnesota and raised in Kent, Ohio, Kumar currently resides in Los Angeles with his wife.